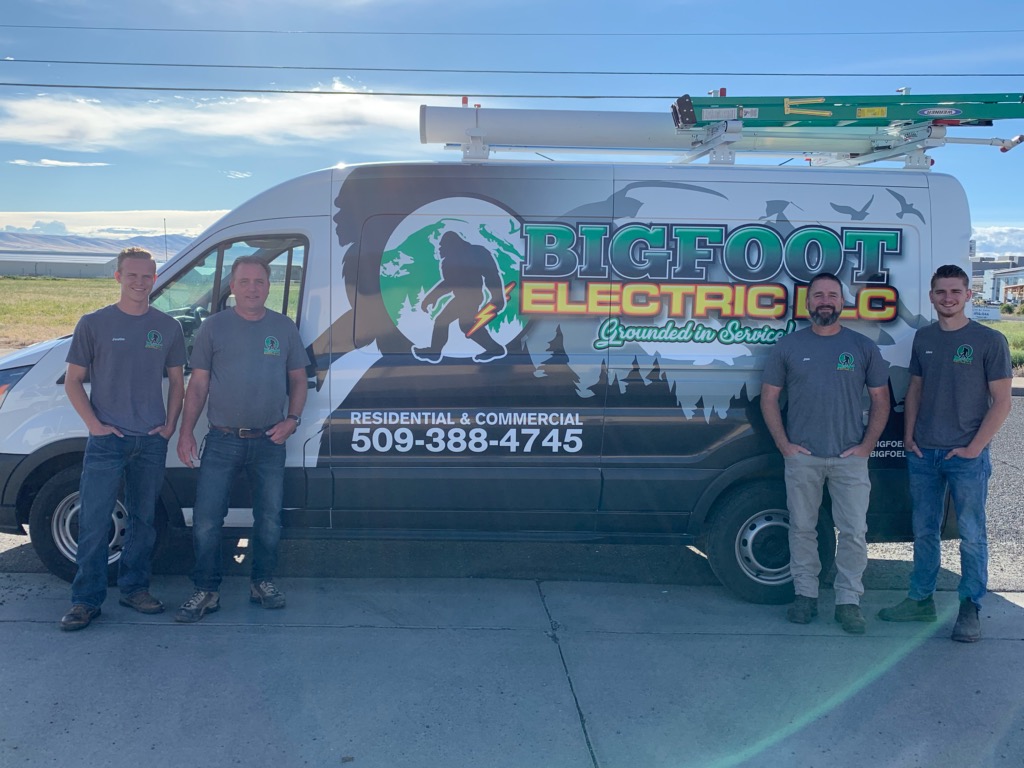 Grounded in Service
Residential, Commercial and Emergency Electrical Work – Yakima Valley, Washington
Our Services
You're looking for efficient and professional electrical work… done right the first time.
Our master electricians and journeymen are committed to paying attention to your needs and delivering consistent, outstanding results for your project or repair. Learn more about how we can help you.
Success Stories
"Awesome new company to the Yakima Valley. Highly recommend."
– Darren
"A great company business and wonderful people working for them"
– Trevor
"Great attitude & service!!!"
– Mark
Our Team
Our talented team members are efficient, professional and get the job done right. We care about our clients and our community and will work tirelessly to complete your project.
Looking for immediate answers to your electrical questions?
Contact us Today!
For immediate assistance call our office at 509-388-4745 during regular business hours. We can answer any questions you have about insurance, appointments, and quality of repair. We look forward to meeting you!